World's First DIY Yoga Mat.
Shop yoga mats that are eco, non-slip, cushioned, hygienic, customisable and easy to take everywhere.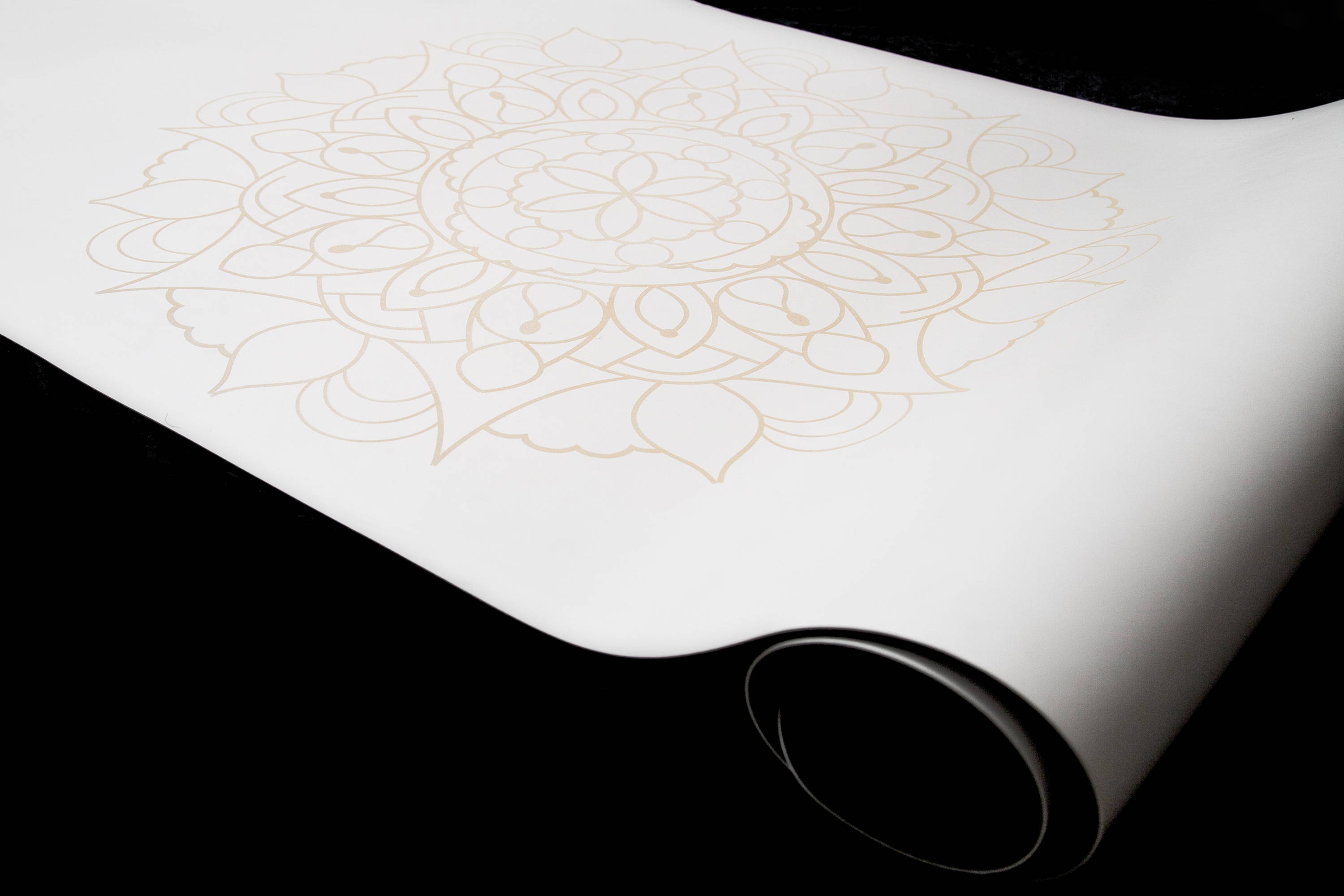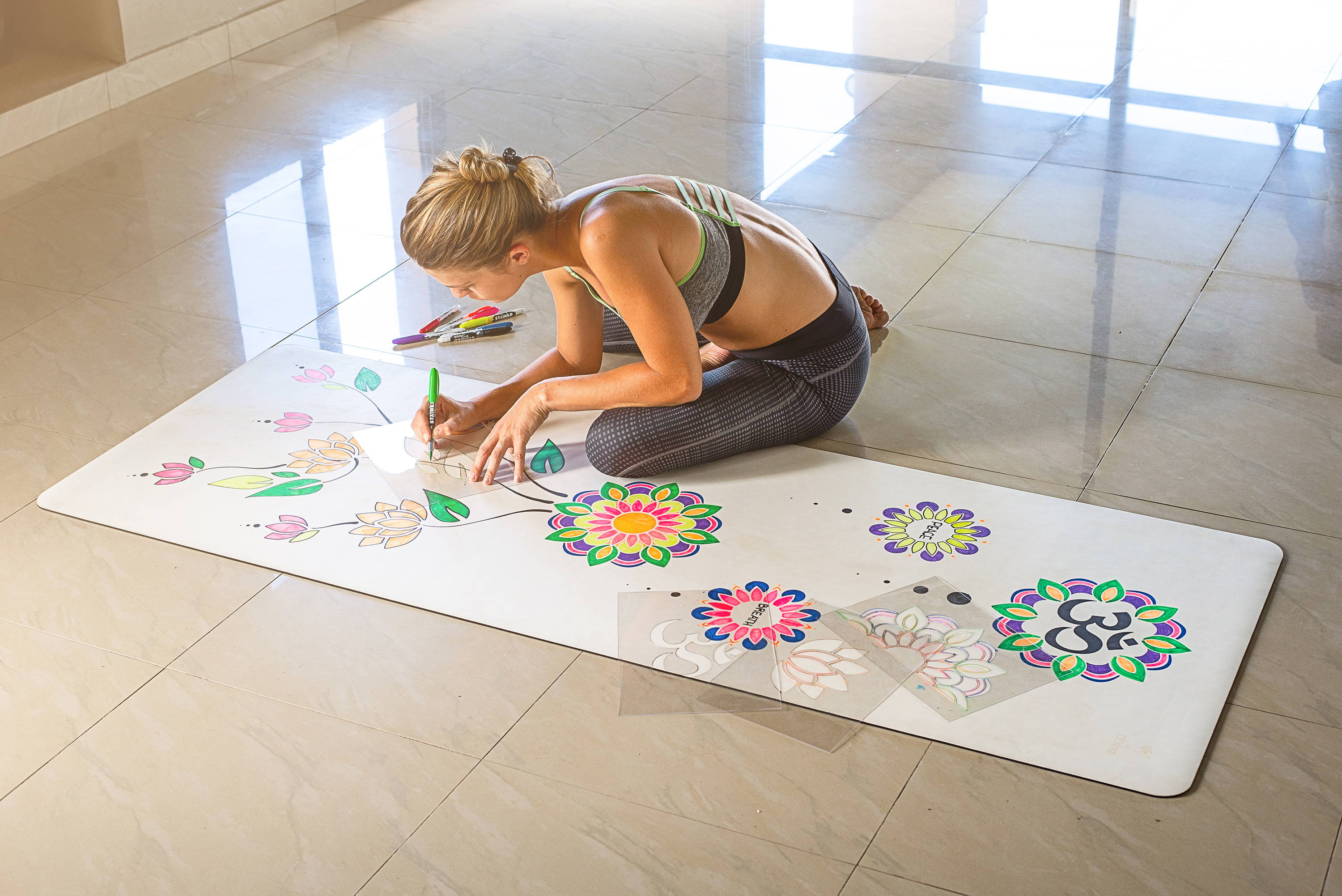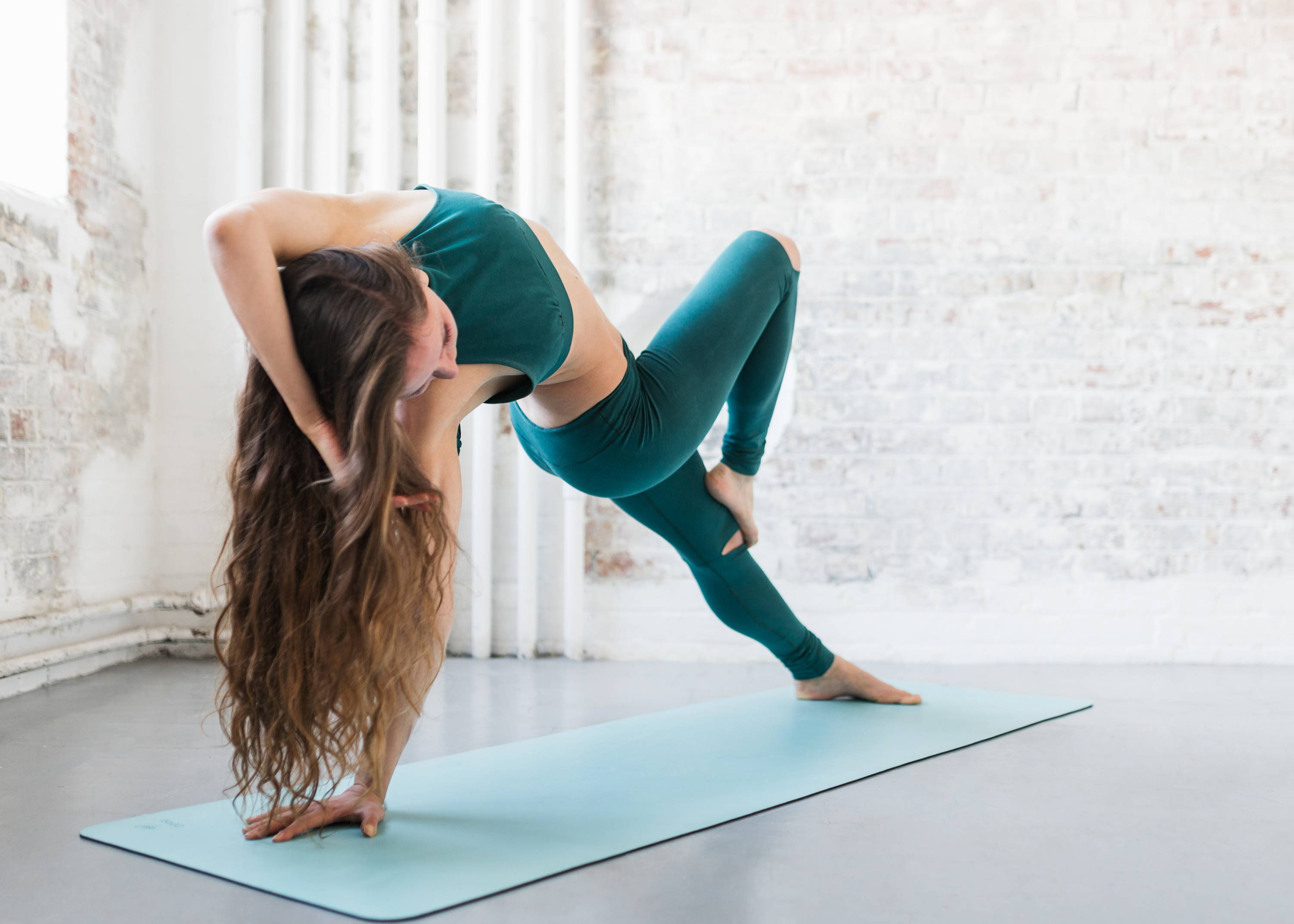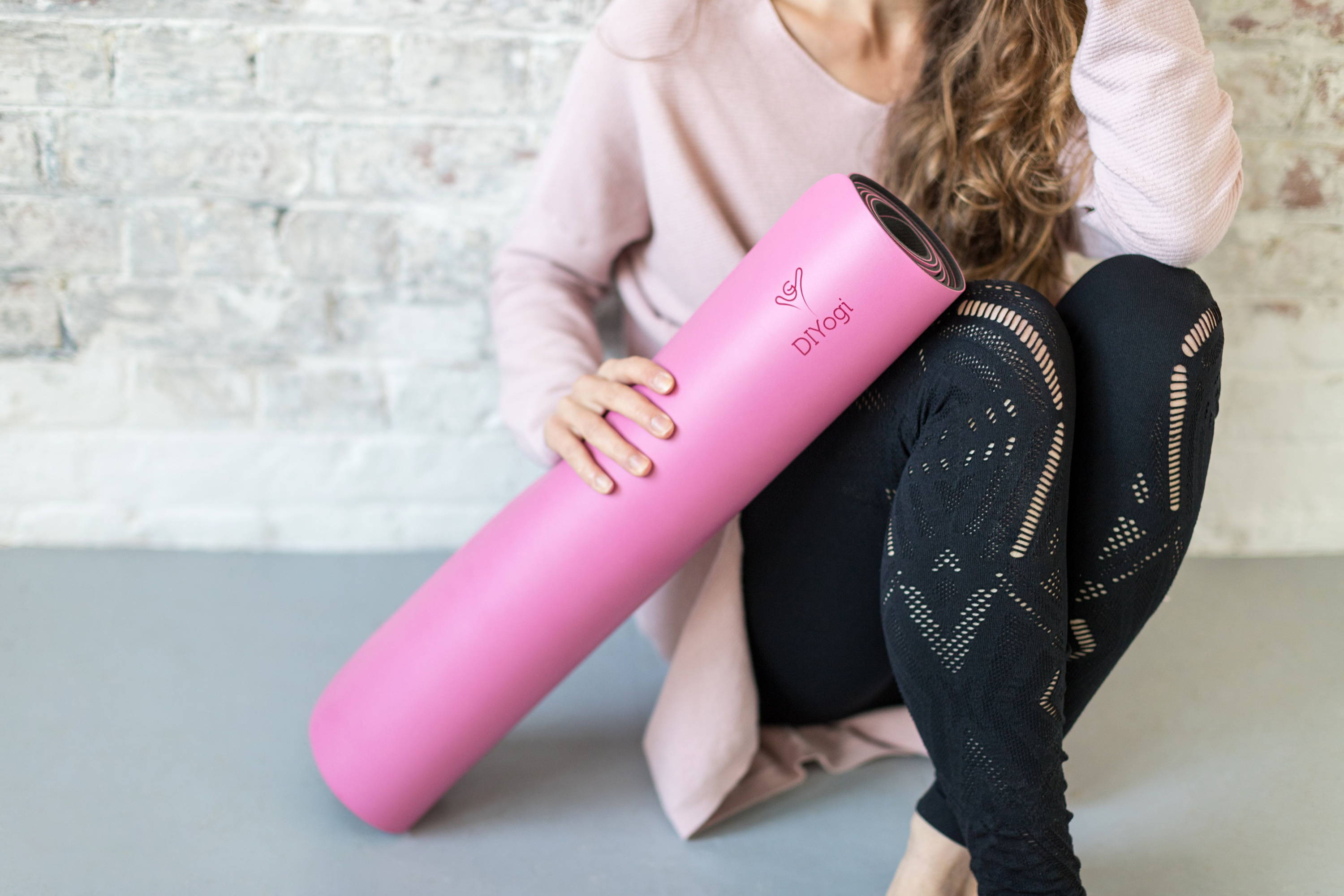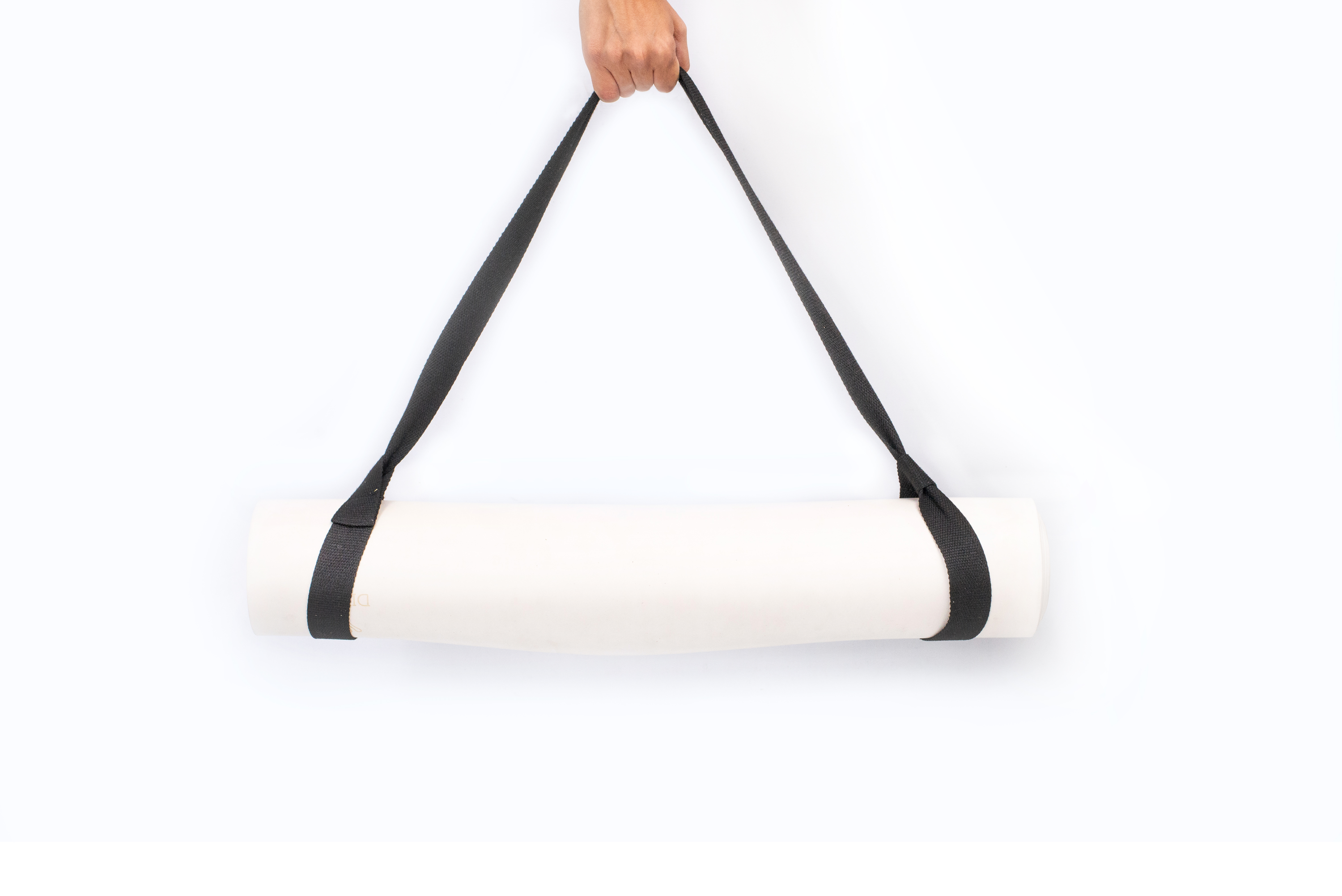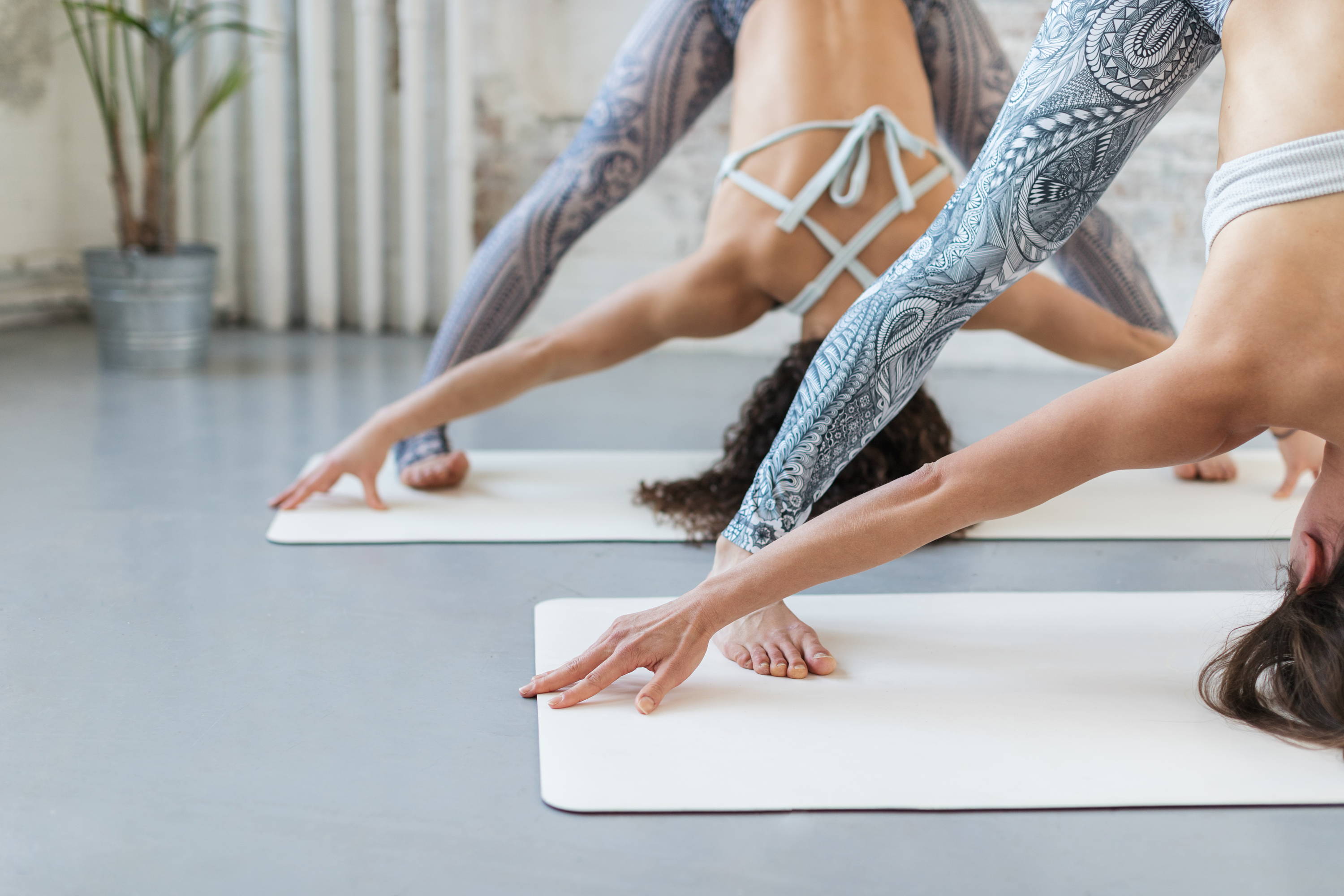 The sticky surface of this yoga mat gives reliable support, even during Hot Yoga. Plus, this 4mm thick yoga mat has a cotton inner layer for comfort and added support.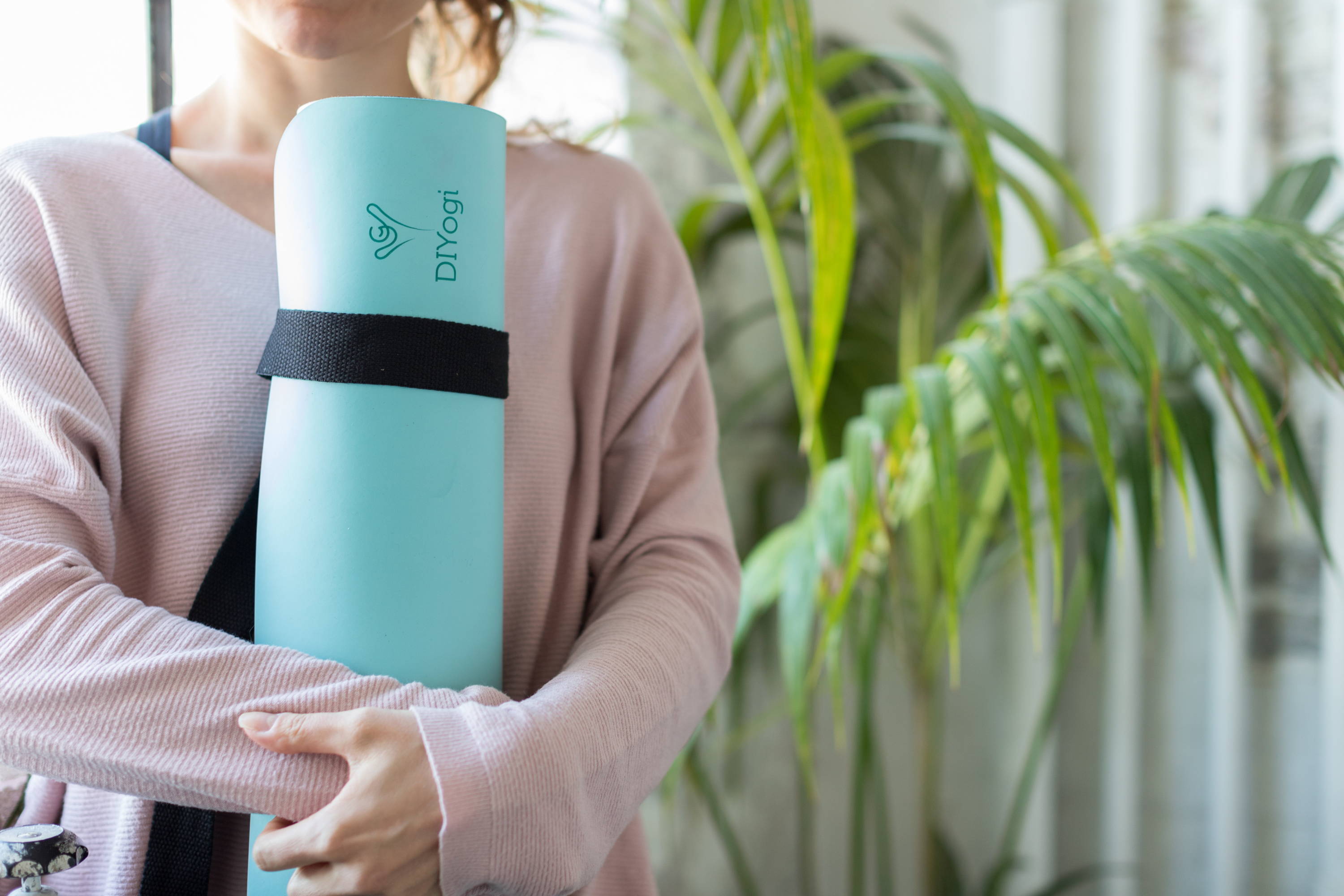 All DIYogi yoga mats are free from PVC, Phtalates, glue or toxic dyes. Made with sustainably sourced natural rubber for outstanding grip. 100% recyclable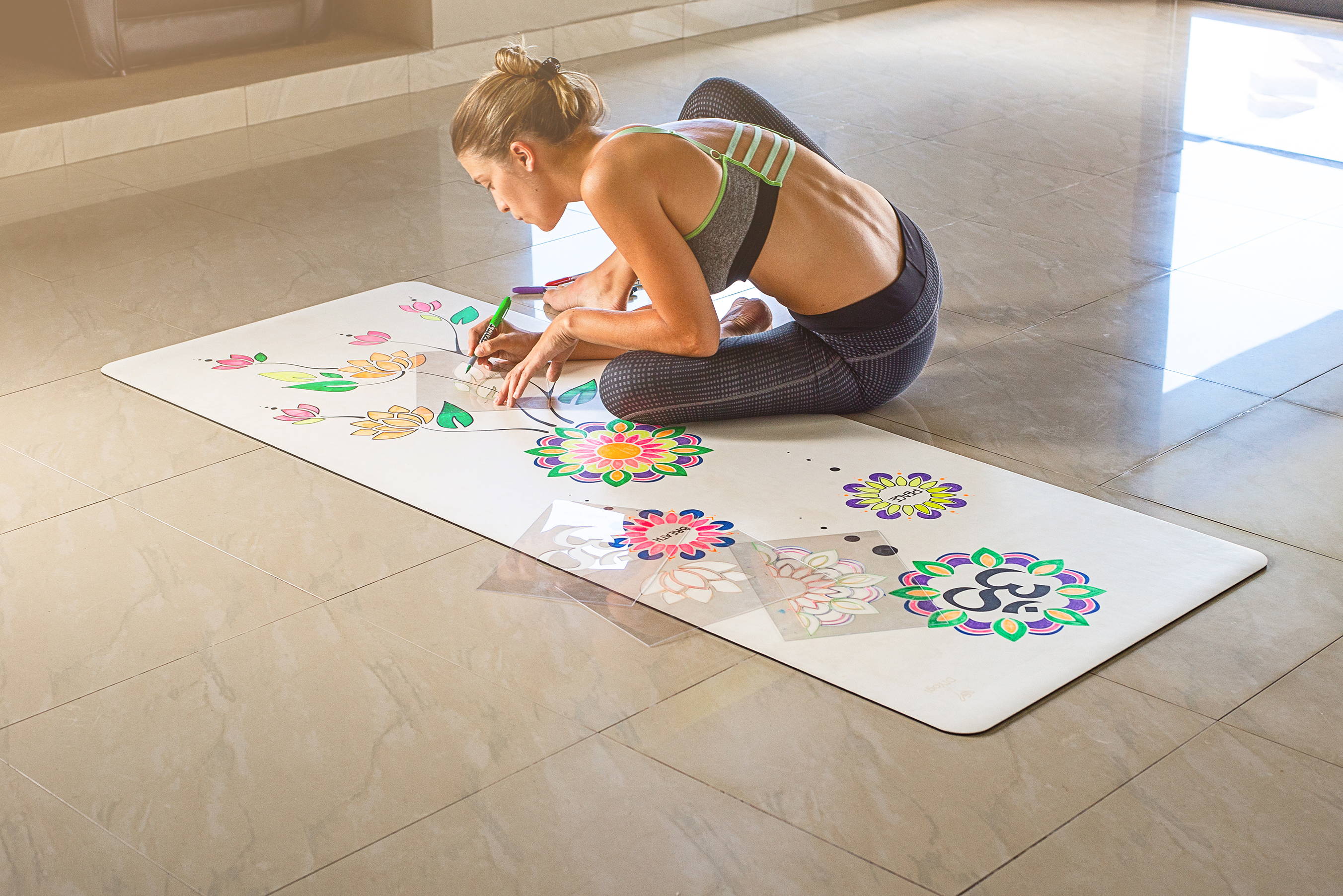 Option to make your own personalised yoga mat by drawing on its surface using markers. All plain DIYogi mats come with a set of 4 drawing stencils included.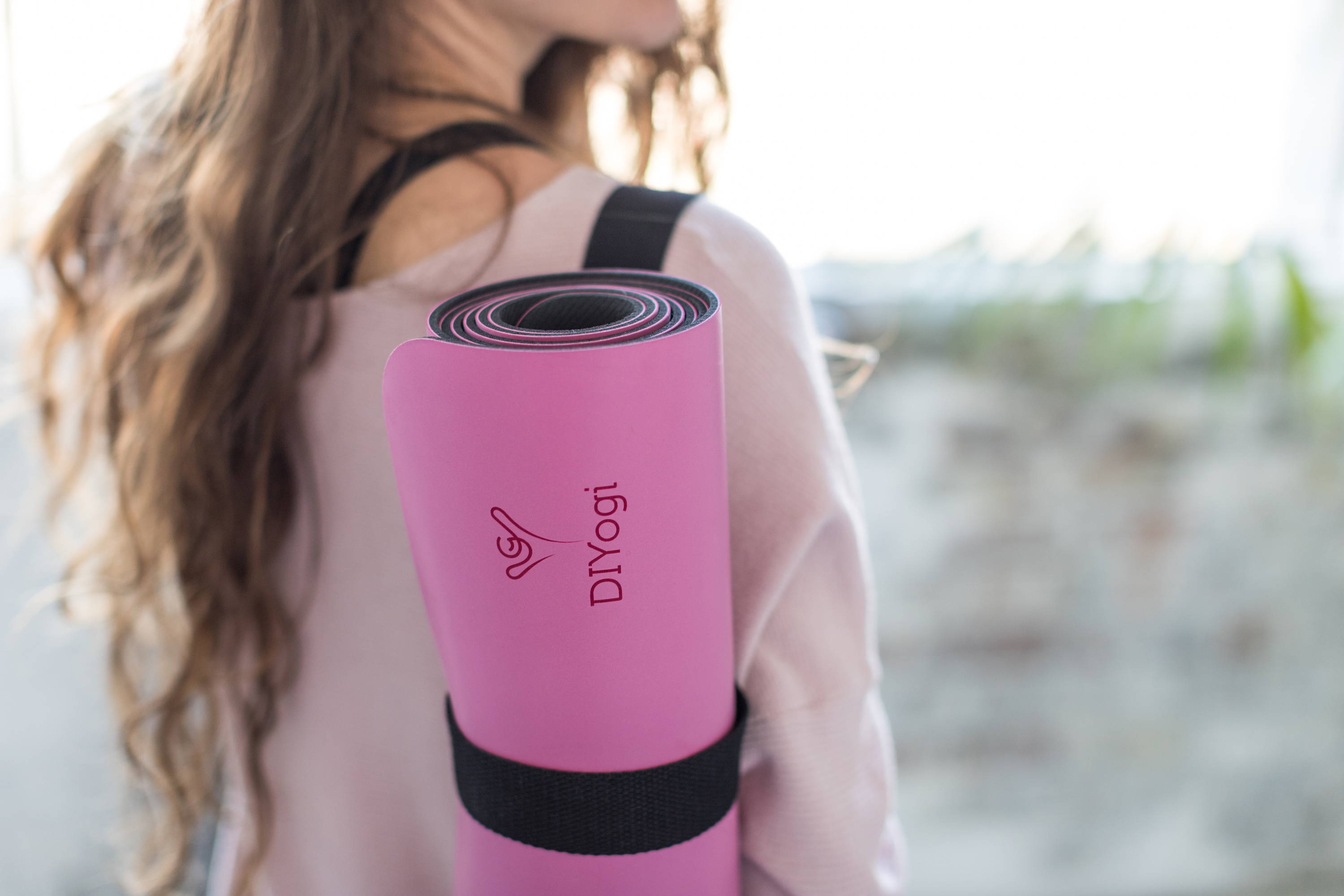 Extra long and easy to transport
184cm long to allow yogis of all sizes to stretch fully on their yoga mat. The mat comes as part of a yoga set including a yoga mat carrying strap.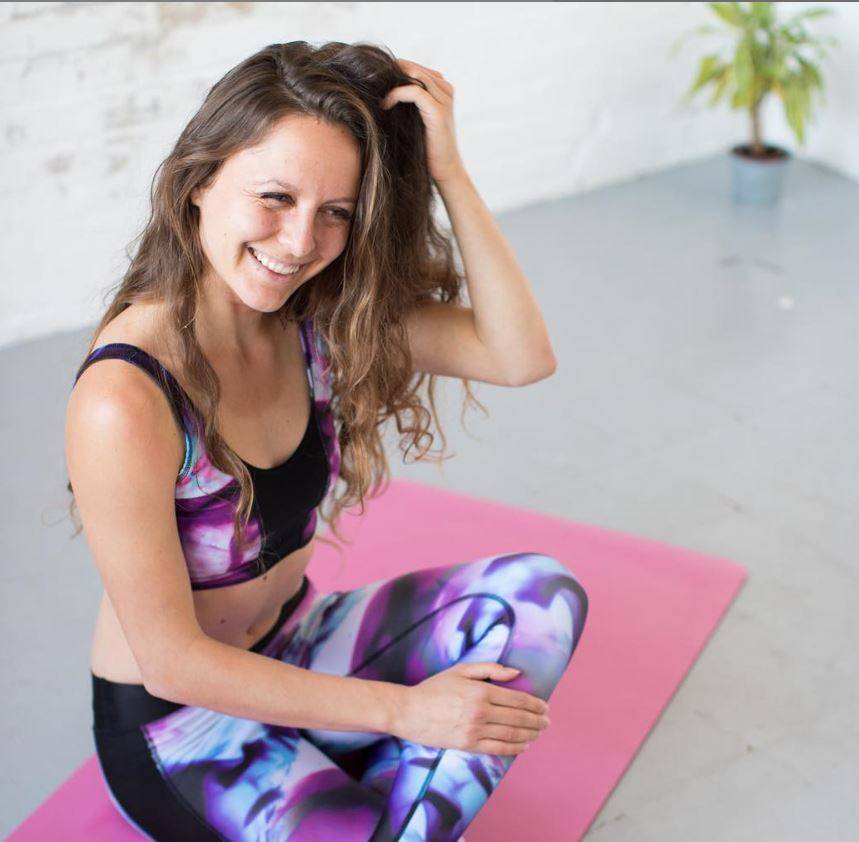 Karina Vihta - Oxford Yoga Teacher
" The perfect yoga mat - excellent grip for strong poses yet still enough slide for wavy flows, I am in love!
Stefania Menga - London Yoga Teacher
"Outstanding grip, perfect thickness - all you need to perform a stable and controlled practice"
Aurora Bowkett - London Yoga Teacher
"DIYogi mats are incredible quality, sticky under the hands and make my practice effortless! "
Option to design your own yoga mat
Looking for beautiful printed yoga mats? Why not make your own patterns? The plain DIYogi yoga mats come with nature-themed stencils that you can mix and match to obtain your own yoga mat print.
Make your own personalised yoga mat
Write down positive affirmations, motivational quotes, favourite lyrics and messages from your loved ones or draw on your yoga mat using the stencils provided. Create your own yoga mat art!
Draw your own yoga mat alignment lines and perhaps integrate them in a more elaborate drawing using the stencils provided.